Due to the prevalence of the COVID-19 and guidance from the CDC upcoming weekend retreats have been cancelled. We will be emailing prayer resources soon to help deepen your relationship with Jesus as we respond to our call to love and support one another in new and different ways. We can lift up each other's prayer intentions. To share an intention please use our Bellarmine Prayer site or app. This site also provides daily scriptural reflections. Also new, check out Retreatant Stories or support us at Bellarmine Capital Campaign. Bellarmine offices will remain open and we will reopen for retreatants when the summer construction project of the manor home is complete. Registration for fall retreats will be available in May. Peace be with you and God bless you abundantly.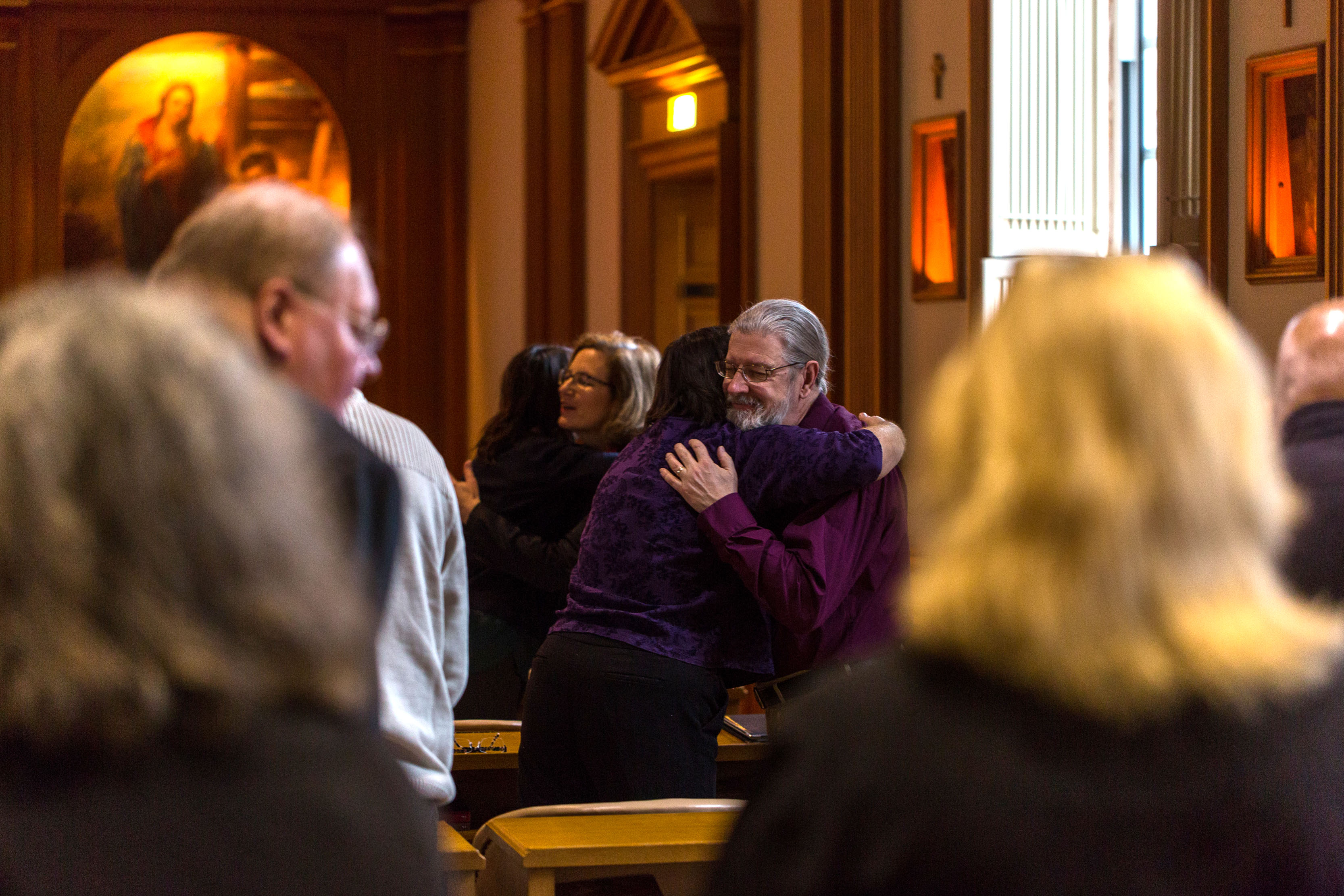 The work of a Captain is truly a ministry of invitation.
For more than 65 years, Bellarmine Jesuit Retreat House has been the spiritual "home away from home" for thousands of people of faith. We depend on the tradition of men and women inviting, encouraging, and promoting the benefits of making a silent, Ignatian retreat at Bellarmine. The men and women who gather a group together to attend retreat are known as Retreat Captains.
Captains recognize the deepening relationship with God that is fostered by setting aside time on retreat. With this relationship comes a joy that must be shared; Captains reach out and invite loved ones, friends, neighbors, colleagues, and others to join them for a retreat experience that will guide them on their journey with Christ.
To become a Captain or for more information, please contact Teresa Larson.